Lake Tawakoni RV Campground
1246 Rains County Road 1470, Point, TX 75472
Lake Tawakoni RV Campground
1246 Rains County Road 1470, Point, TX 75472
Lake Tawakoni is the major water source for the city of Dallas, and Lake Tawakoni RV Camping Resort is the home of a quiet, peaceful RV camp in Texas. The park sits on a beautiful preserve where fishing, boating and bird watching are popular pastimes. Crappie, catfish, striped bass, and sand bass are some of the main species at our RV camp, and in Texas many guests take up the sport of fishing for the first time at our campground. A 20-slip marina in the main part of the park offers convenient access to the lake.
Located in Rains County, the bald eagle capital of Texas, Lake Tawakoni RV Camping Resort is the destination for many who come to the area for its spectacular bird viewing opportunities. The nearby city of Emory has cafés, grocery stores, clinics and drug stores that are convenient for visitors. People come from all over the state to visit nearby Canton and First Monday, the largest flea market in the world, held the first week of each month.
Lake Tawakoni RV Camping Resort is in a rural part of the state, about 65 miles east of Dallas and 30 miles from Greenville. Come and discover this tranquil RV camp in Texas' northeast region.
New Cabins/Cottages Have Arrived!
Resort Amenities
Clubhouse

Swimming Pool

Whirlpool/Spa/Hot Tub

Fishing

Creek / Lake / Canal / River or Ocean Frontage

Fitness Center

RV Storage

Pet Friendly

Nature / Hiking Trails

Mini Golf

Restroom/Shower Facilities

Laundry Facilities

Boat Docks/Marina

Boat Ramp

Waterfront sites

Picnic/BBQ Area

Playground

Volleyball

Basketball

Horseshoes

Game Room/Billiards

Dog Park

Softball

WiFi Hotspot
Resort News
Electrical Upgrades are Here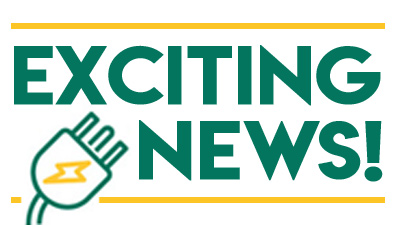 Exciting news! We've been working hard to install electrical upgrades that include 50amp service.
Activities
Whether you're planning a retreat for the whole family, a group of friends or a getaway for two, there's no shortage of unique activities to explore at Lake Tawakoni RV Campground. Plan activities upon arrival or visit this page before your departure to plan ahead. Looking for more? Our friendly staff can fill you in on all of the great ways to make your stay a memorable experience.
We currently offer the following activities:
Activities Center
Activities Director
Children's Playground
Church Service
Mini Golf
Potlucks
Lodge Swimming Pool with Hot Tub
Family Pool
Policies
Our cancellation policies have been temporarily updated due to COVID-19. Please click here to review our current policies.
COVID-19 Liability Disclaimer
The novel coronavirus, COVID-19, has been declared a worldwide pandemic by the World Health Organization. COVID-19 is extremely contagious.

This property has put in place enhanced health and safety measures intended to reduce the spread of COVID-19. You must adhere to all property rules, as well as all health advisories issued by relevant governmental and health authorities, relating to COVID-19 social distancing and hygiene practices during your stay with us.

However, there is an inherent risk of exposure to COVID-19 in any public place and there is no guarantee that you will not become infected with COVID-19.

By your entry upon the property, you voluntarily assume, on behalf of yourself and any minors in your custody, all risks related to the exposure of COVID-19, whether a COVID-19 infection occurs before, during, or after entry upon the property. Neither the property nor any of its affiliates shall be responsible for any exposure to COVID-19.

Let's keep our community safe and healthy.
General Policies
Check-in: 3 p.m.
Check-out: 11 a.m.
Upon check-in you may be asked to provide a valid ID, and a certificate of insurance and registration for your camper. Members should also have their membership card on hand.
Minimum check-in age is 18 years.
After Hours Arrival
For late arrival arrangements, please contact our Reservation Department at (877) 864-2728.
Reservation & Payment Policies
Your credit card will be charged one night rack rate prior to arrival.
Balance due on reservation start date.
Prices and site type are subject to availability.
To make changes to your reservation, please call our Reservation Department at (877) 864-2728 and specify that you booked your reservation online.
By using a credit card for a deposit, guarantee or payment, you agree to the following: if I used a credit card for a deposit, guarantee or payment, I authorize MHC Property Management L.P. to charge any expenses incurred during my stay to that credit card or apply funds you have on deposit with MHC Property Management L.P. against what I owe.
Cancellation and Refund Policies
RV campsites: We allow full refunds for cancellations up to 2 days prior to your arrival date for daily and weekly reservations.
Rental accommodations: We allow full refunds for cancellations 7 days prior to your arrival date for daily and weekly reservations.
Daily and weekly reservations: for cancellations received less than the required notice period prior to arrival, your deposit will be forfeited up to one night rack rate.
Pet Policy
Pets are allowed-must be on a leash at all times while in the park.
The rates displayed do not include any applicable service fees or charges for optional incidentals.
Campground Services & Information
WiFi available at Activities Center and Lodge only.
Due to extreme heat and drought conditions boat ramp access and resort activities may intermittently be limited. Contact the campground directly for up to date conditions.
Local Weather
69°F
Thu

78°

Fri

82°

Sat

91°

Sun

92°

Mon

90°